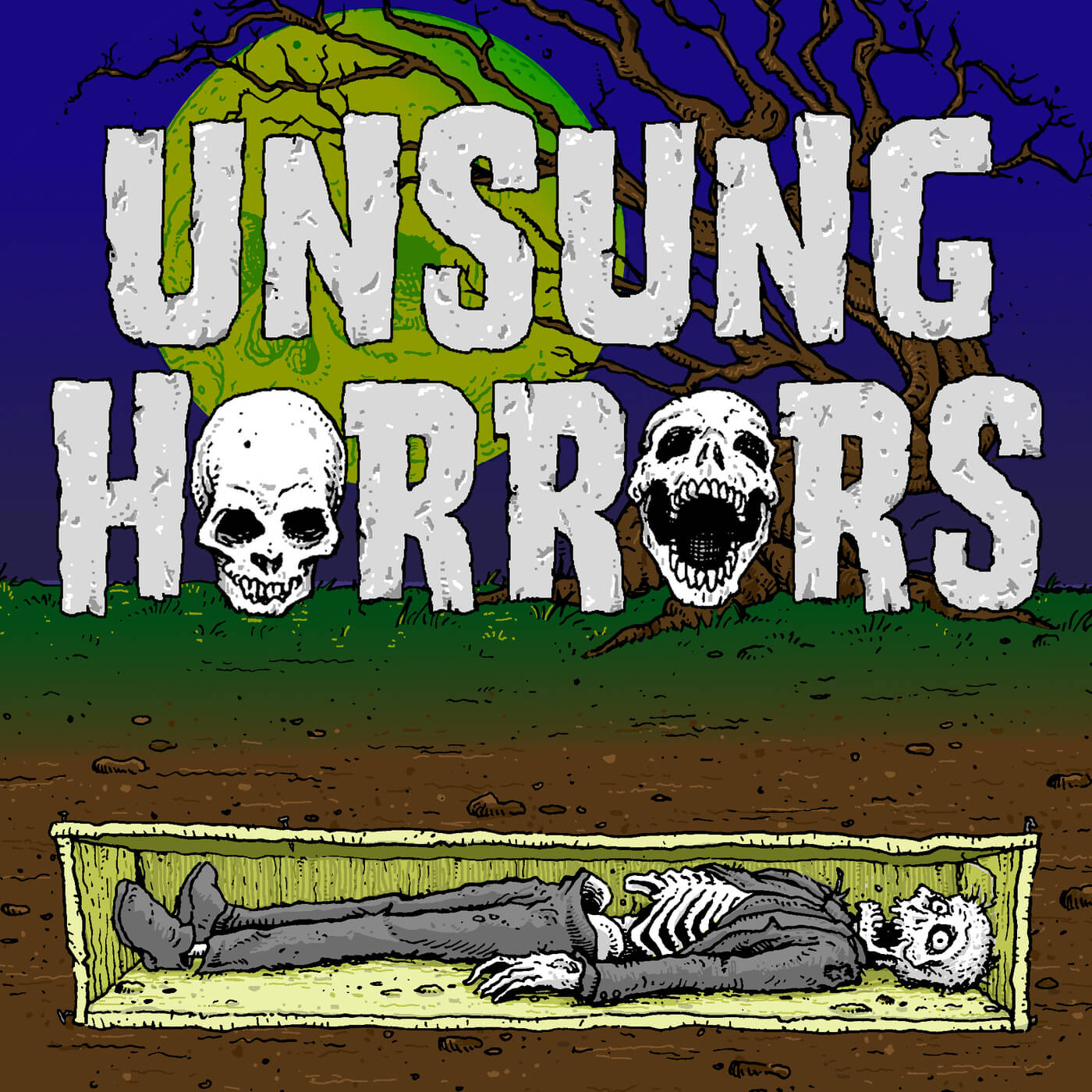 We once again find ourselves the fertile ground that is late 80s Italian horror with The Spider Labyrinth. Secret cults, a stranger in a strange land, creepy kids, stop-motion animation, and of course, SPIDERS.
We also have an update about the director of The Passing, John Huckert, who messaged us with some more information about his movies and the hauntings Lance discussed in that episode.
Follow this podcast on Instagram, Twitter, Slasher, and Facebook @unsunghorrors.
Follow Lance on Twitter, Instagram, and Letterboxd @lschibi
Lance's shop: https://lanceschibi.bigcartel.com/
Follow Erica on Letterboxd @alsowatched or Twitter/IG @hexmassacre
Logo by Cody Schibi
Part of the Prescribed Films Podcast network (www.thepfpn.com)